Sounds really naughty, doesn't it? It really just means that I am making something on a whim when I really should be doing other sewing!
The mailman brought me a package today from Green Fairy Quilts. In it were two packs of "Vin du Jour". I think the fabrics are lovely and very subdued.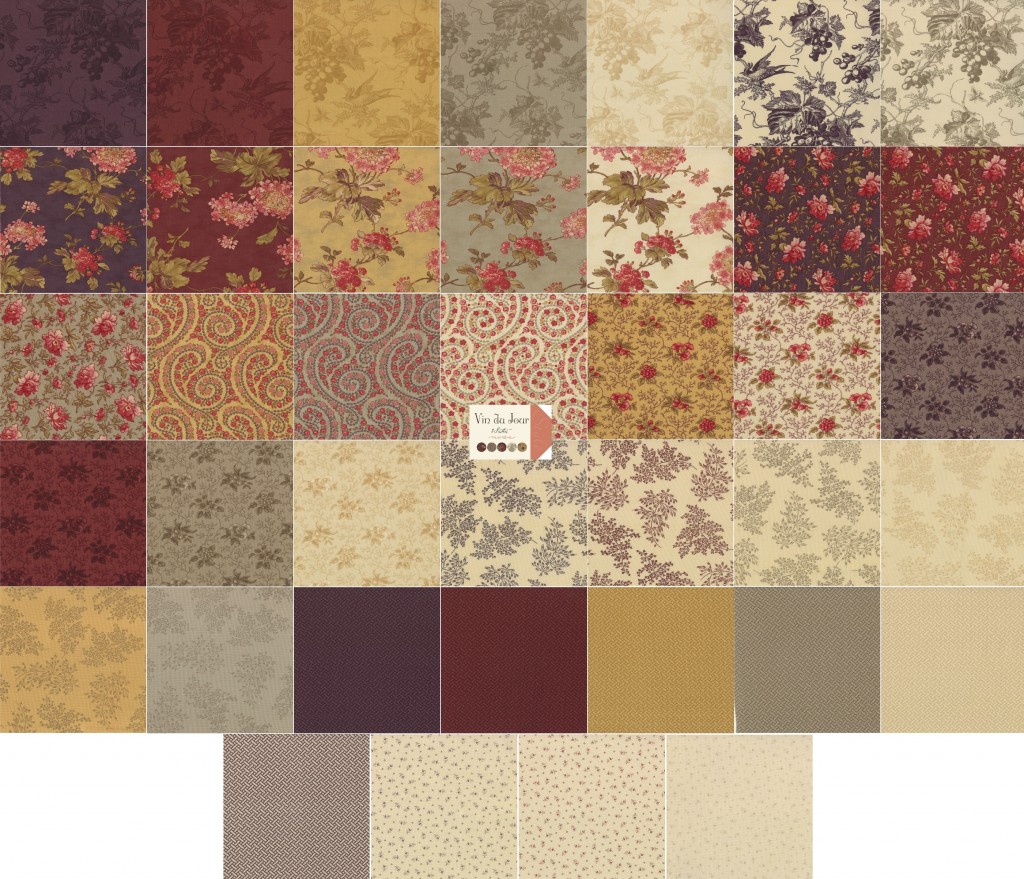 I googled "what can I make with two charm packs". I found a
Moda pattern
that looks crazy fast so I am going to piece it this weekend...after I take my parents to the Poconos to leaf peek and after I finish making the crib skirt and baby bumpers for my great nephew's nursery.
If I get everything else done, maybe it won't be "guilty quilting" after all!